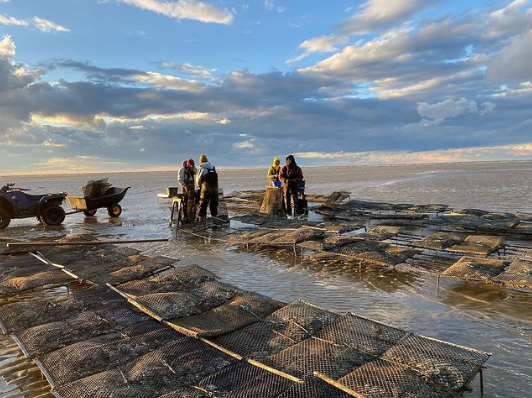 Sweet Amalia Oyster Farm
Sweet Amalia Oyster Farm is a farm located on the banks of the Delaware Bay in "down" Jersey. The owner operator is Lisa Calvo, who brings a scientist's perspective to oyster farming. 
Fishadelphia buys delicious oysters from Sweet Amalia: the small delicate Sweet Amalia's, and the larger, heartier Skater Boys. Yum. Sweet Amalia also hosted our amazing
2019 dock trip
. 
Photo from Sweet Amalia Oyster Farm