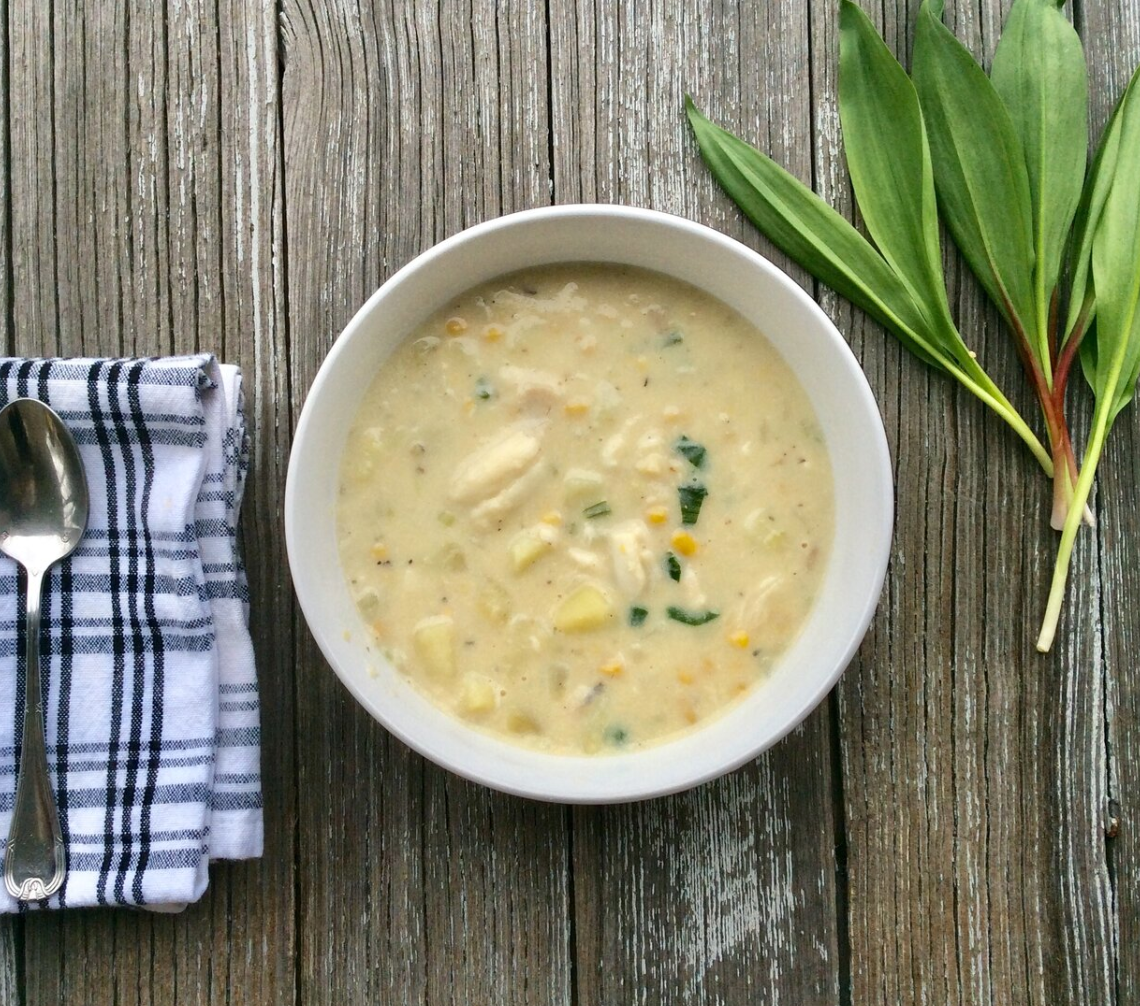 Corn Chowder with Skate
Ingredients
1 lb of hake fillet, patted dry and cut into 3/4in. cube

1 lb of skate fillet ( about 2 skate fillets), patted dry and cut across the ribbons

6 large potatoes - cut into 1/2 in cubes

1 pint of diced white onion

1 pint of diced celery

1 pint of sweet corn kernels (canned, frozen, or fresh)

4 bay leaves

2 Tbs celery seeds

1/2 Tbs fresh thyme

a little less than 1/2 gallon of milk

some oil and butter

at least 1 Tbs of kosher salt & pepper
Instructions
In a pan on medium heat, add onion, celery, 2 Tbs of oil or butter, and season with a generous amount of kosher salt and pepper. Saute until translucent.

Add 4 bay leaves and continue to cook for 3-4 minutes on low.

Add in whole milk, corn, potatoes. Bring to simmer then lower heat to let potatoes cook (about 10 minutes). Stir frequently to avoid scalding the pot.

After the potatoes cook through, turn off the heat. Remove the bay leaves.

Put ~ 3 cups of the chowder into a separate bowl. Working in small batches with these 3 cups, a wand blender or regular blender to blend the chowder until it is smooth. Be sure to leave some corn and potatoes in the main pot.

Add the blended 3 cups back to the pot. Season with salt, pepper, celery seed, and thyme

Bring back to a low simmer to let the starches from the blended potatoes thicken the chowder.

Finally, add fish. Let cook for 3-4 minutes.  Finish seasoning with more salt and pepper if desired. It's ready to serve with some crusty garlic bread!
Storing Chowder: Chowder should cooled in a open container before being lidded and put into the fridge. Chowder will be good for 2 - 4 days. Freezing chowder is also an option HOWEVER the texture of the fish will likely change. If you anticipate freezing the chowder, we suggest you only use skate because hake changes its texture after it has been frozen.
Extra Additions: Some fresh chives, leeks, or ramps (as shown in picture) would be great additions to this chowder, too.