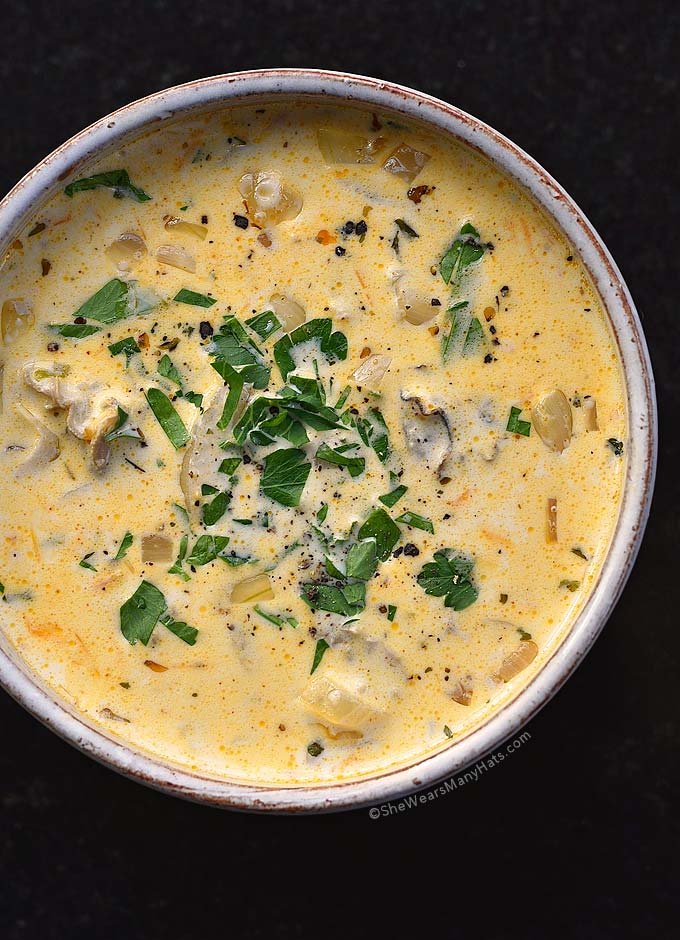 Oyster Stew
By Amy Johnson on She Wears Many Hats Edited by Ya Ling
Ingredients
4 tablespoons butter

1 large onion, finely diced

2 garlic cloves

¼ teaspoon red pepper

¼ teaspoon paprika

¼ teaspoon salt

½  teaspoon ground black pepper

6 cups whole milk or half and half

1 teaspoon dried parsley

16 ounces fresh raw oysters, undrained
Instructions: 
Heat butter over medium heat in a heavy bottom 3-quart saucepan. Add diced onion and saute until tender, about 5 minutes. Grate in garlic (or mince), continue to saute for another 1-2 minutes, being watchful to not burn garlic. Add red pepper, paprika, salt, black pepper, and stir to toast for about 1 minute.

Drain oysters and reserve liquid (oyster liqueur).

Reduce heat to low, add milk, parsley and oyster liqueur.

Cook over low heat until mixture is hot and beginning to steam, and bubbles just start to appear around the edge. Do NOT allow it to come to a boil. Salt and pepper to taste.

Add oysters and continue to cook over low heat until oysters begin to curl on edges.