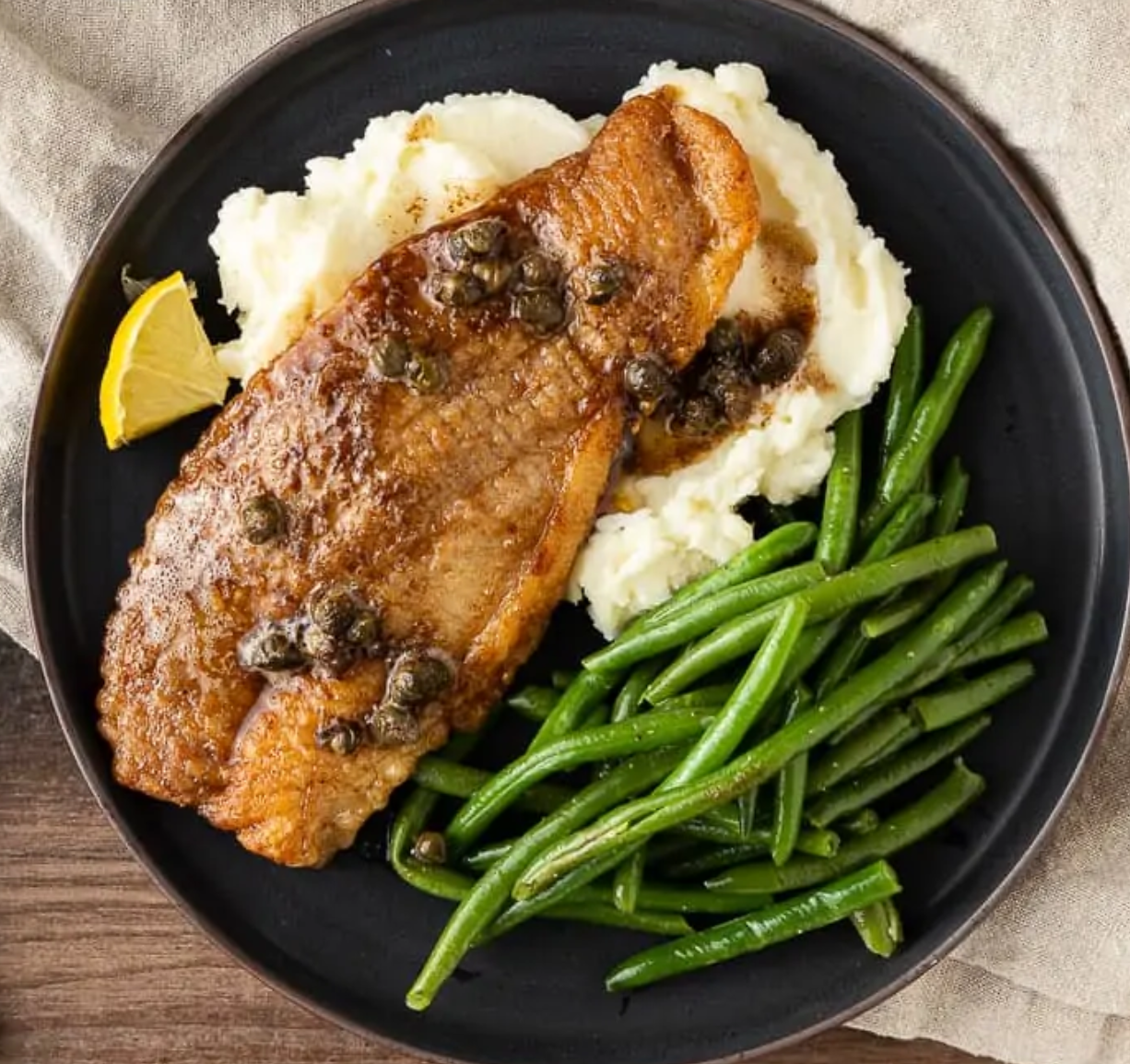 Pan-fried Skate Wings
by Basil & Bubbly. Edited by Megan H.
Ingredients
2 pieces skate wing

1 cup flour

½ teaspoon salt

¼ teaspoon pepper

2 Tablespoons of olive oil

2 Tablespoons butter

1 Tablespoon capers drained

1 Tablespoon lemon juice
Instructions
Pat the skate wings dry. Combine the flour, salt, and pepper. Dredge the skate wings in the flour, pressing them into it to make sure it coats each wing and gets into the creases of the skate.

Gently shake off any excess flour from the skate wings. Place a large skillet over medium heat. Add two tablespoons of olive oil. Once the oil is hot, gently place the floured skate in the pan. Cook for 3-4 minutes, or until the bottom starts to brown. Flip, and cook for 3 -4 more minutes.

Remove the skate from the pan and set it aside. Add the butter and capers to the pan. Cook over medium heat until the butter melts and just starts to brown. As soon as the butter starts to brown, remove the pan from the heat, stir in the lemon juice.

Serve the skate immediately with the lemon butter caper sauce poured over it.