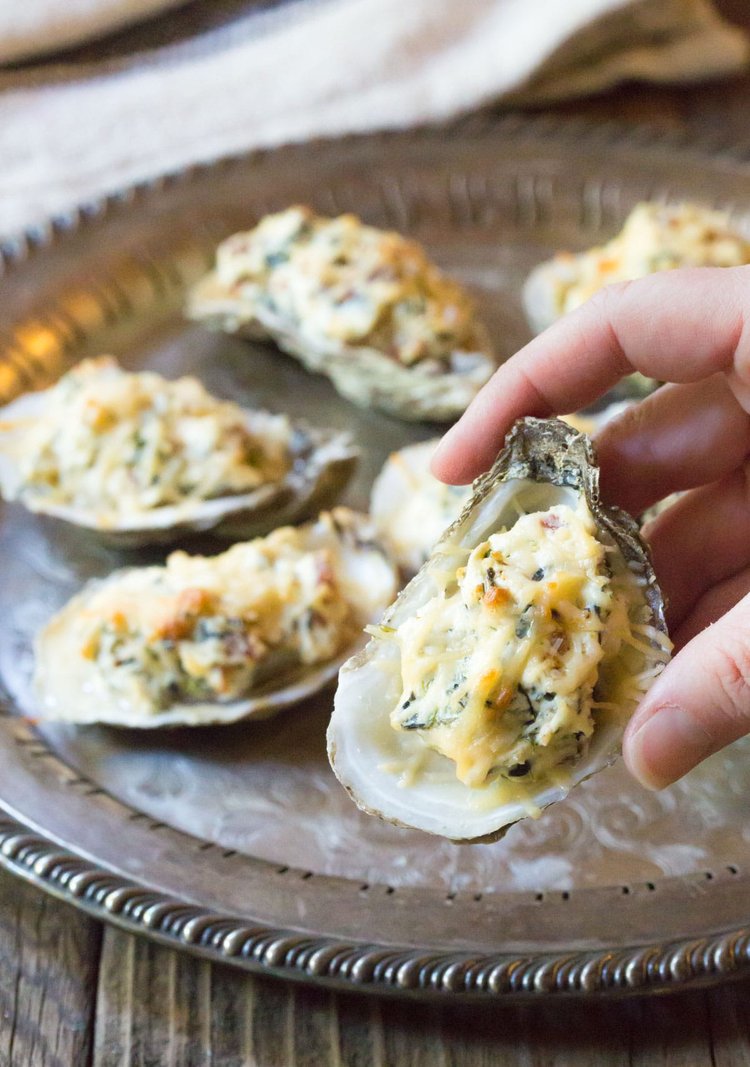 Three Cheese Baked Oysters
By Summer Collier on A Spicy Perspective Edited by Ya Ling
Ingredients
12 fresh oysters 

5 ounces cream cheese 

softened 2/3 cup shredded white cheddar 

1/3 cup cooked crumbled bacon (or bacon bits)
1/4 cup frozen chopped spinach, thawed and squeezed 

1 clove garlic, minced

 1/4 teaspoon crushed red pepper 

1/3 cup grated Parmesan cheese
Instructions: 
Preheat the oven to 450 degrees F. Set the oysters in their shells on the baking sheet. 

Squeeze the spinach to remove all excess liquid. In a medium bowl, combine the softened cream cheese, white cheddar, bacon, chopped spinach, garlic, and crushed red pepper. Mix well.

 Spoon a dollop of cheese filling over the top of each oyster. Sprinkle the tops with parmesan cheese.

Bake for 8-10 minutes, until the cheese is golden. Serve warm.