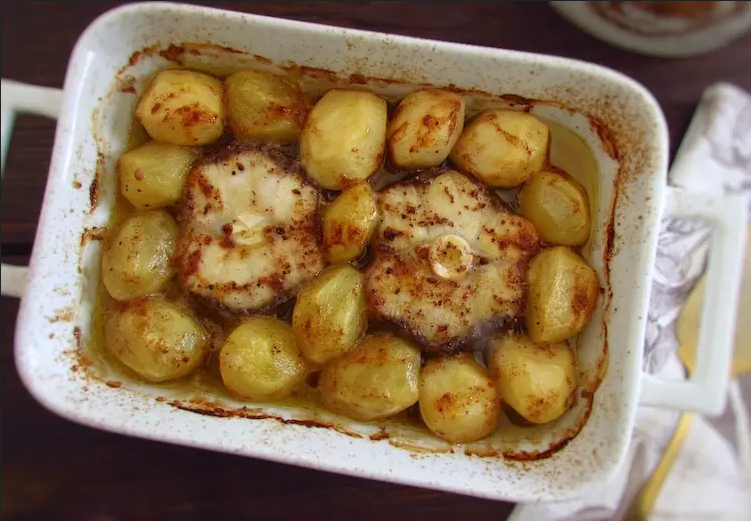 Dogfish in the Oven
By Pedro Barbosa, via Food from Portugal, found by Fishadelphia student Tristan and edited by Fishadelphia alum Zakheem.
Ingredients
1 lb dogfish fillets 

Potatoes (as many as you would like!)

3 cloves of garlic, minced

Paprika

Lemon juice

2 tablespoons olive oil

1 medium onion, cut into round slices

Pepper 

Salt 

Nutmeg
Instructions
Preheat the oven to 350ºF.

Place most of the onion cut into round slices in the bottom of a baking dish.

Lay down the fish and the peeled potatoes on top of the onion slices.

Lay garlic and remaining onion slices on top of fish and potatoes.

Season with a little salt, pepper, nutmeg, paprika and lemon juice. Drizzle with olive oil.

Bake for about 45 min. Occasionally baste the fish and the potatoes with the sauce.

Enjoy when golden brown.